What's on
The people, places and events that are shaking things up around here.
Back
Artists In Residence
Returning Summer 2020
Air Program
The Merriweather District Artists-in-Residence program began in 2018 to bring together three artists to work, live and create amongst the Downtown Columbia community.
With the partnership of the Downtown Columbia Arts and Culture Commission and Soulful Symphony, the residency will expand to include a fourth artist, who solely specializes in music and technology.
The four artists are selected through an international selection process and will be provided with a $12,000 stipend, studio space and housing for six weeks.
The Space

The MD AIR studio space is located in the newest office building, 6100 Merriweather, on a vacant floor. The vast open space allows artists to have the freedom to work in a large scale.
AIR Alumni 2019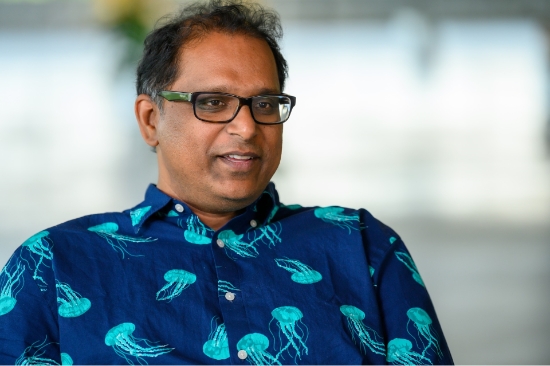 New York, NY
Ram Devineni
Illustrator
@priyashakti
https://www.rattapallax.com/
Ram Devineni is the creator of the popular augmented reality comic book series Priya's Shakti, which features India's first female superhero. Named as a "Gender Equality Champion" by UN Women, Ram sheds lights on global issues that affects women through his comic book series. The creation of Priya Shakti is a collaborative process. Ram works with a variety of resources to assist him with the writing and illustrating. Then Ram creates the augmented reality experience for all to enjoy. While in residency, Devineni announced that the third chapter, Priya and the Lost Girls, will be released during the UN's 16 Days of Activism against Gender-Based Violence in December 2019.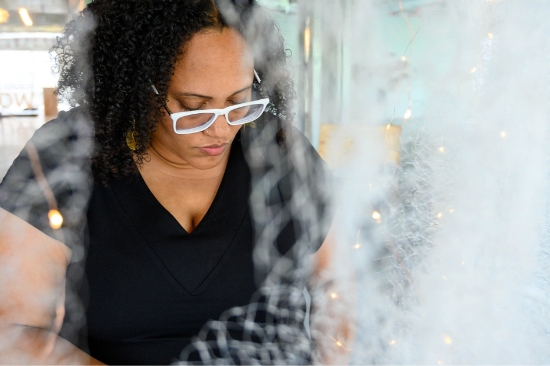 Columbia, MD
Sara Stefana Smith
Sculptor
@sarahstefanasmith
http://www.sarahstefanasmith.com/
As a post-doctoral fellow at American University, Sarah's research and artist practice focuses on the notion of repair, disrepair, and individual differences that all create a specific identity and narrative for society at large. During her residency, Sarah developed works in her series A|Mends, which explores embodiment and abstractionism as a means to respond to difference (racial, sexual orientation, class & ability) and ecological change. As a native to Columbia, MD, Sarah spent time and energy converging her macro-level focus on identity and differences, with her personal identity of being back in her home town.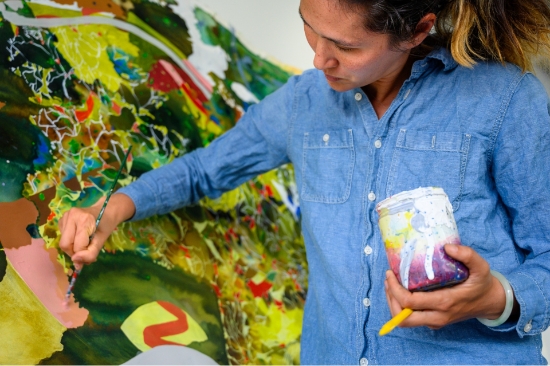 Washington, DC
Katherine Tau-lan Mann
Painter
@ktzulan
https://www.katherinemann.net/
Katherine Tzu-Lan Mann is a Washington D.C. based mural and installation artist that incorporates her previous training as a traditional Chinese landscapist and personal motifs to create abstract landscape. Her work confronts the challenge: the resuscitation of landscape painting in a world where "landscape" is represented and defined through an ever-widening field of digital, graphic, and visual forms. Each piece combines a lexicon drawn from a personal mythology informed by her identity as a biracial, first generation American woman. During the residency, Katherine created a site-specific window and wall treatments that was inspired by the landscape in the Merriweather District and her experience while in residence.
2018 Highlights
AIR Alumni 2018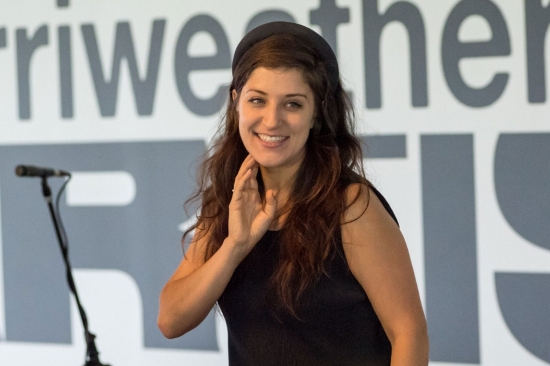 New York, NY
Sophia Brous
Textile Artist
Sophia Brous is a cross-disciplinary artist and performance-maker based in New York and Melbourne, Australia. A musician, composer, vocalist, and musical director, alongside a curator and festival director, Brous creates new commissioned performance works collaborating with artists, companies, festivals and concert houses internationally. During her residency, Brous developed a site-specific commission for OPUS that explores spinning inertia and timeless recollection in collaboration with the Annapolis Chorale led by Music Director J. Ernest Green.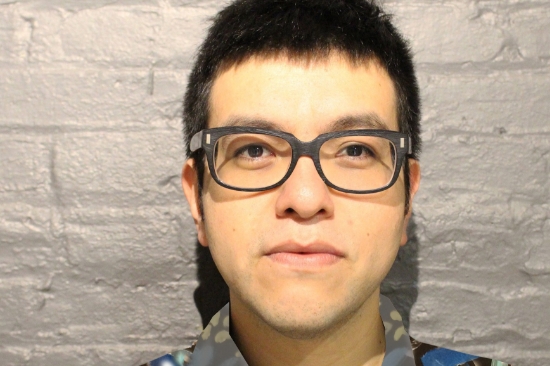 Baltimore, MD
Hoesy Corona
Multimedia Artist
Hoesy Corona has shown compelling works and inventive sculptures fitted to the human body extensively at various institutional, private, public and underground venues including among others The Hirshhorn Museum and Sculpture Garden; The Baltimore Museum of Art; The Walters Art Museum; The Brooklyn International Performance Art Festival. While in residency, Corona continued to develop his on-going series of climate ponchos, a wearable sculpture component, for his multi-media site-specific installation project "Climate Immigrants" that considers the impending plight of climate-induced migration worldwide and its effects on people of color.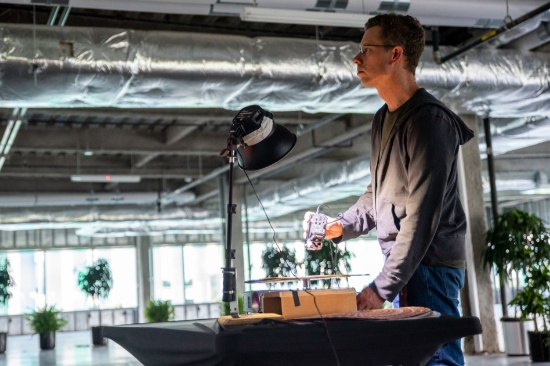 Baltimore, MD
Eric Dyer
Digital Artist
Eric Dyer is an artist and educator who brings animation into the physical world. As an animator, music video director, and experimental filmmaker, he began exploring the zoetrope, an early animation apparatus, popular in the 19thcentury. The device consists of a slitted drum whose interior is lined with a sequence of images. By replacing the drum with the fast-shutter digital video camera, Dyer invented the process of making films from spinning sequential sculptures. While in residency, Dyer developed Flora, a motion-portrait of Eadweard Muybridge's wife that premiered at the Atlas Obscura event Into the Veil, in Chicago, IL.
The Jurors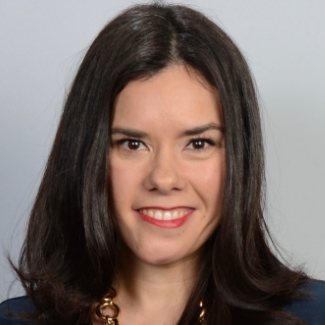 Vanessa Rodriguez
Vice President, Marketing at Howard Hughes
Vanessa is at the helm of culture development for the Merriweather District.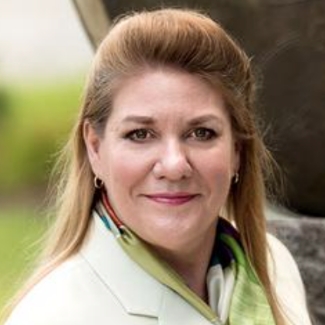 Coleen West
Executive Director of the Howard County Arts Council
Coleen has a pulse on the art culture and economy in Howard County.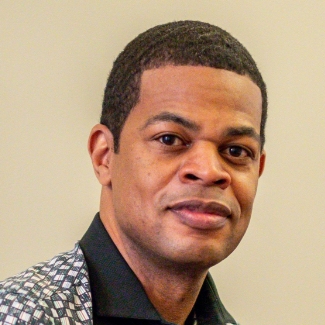 Darin Atwater
Founder and Creative Director of Soulful Symphony and Artistic Director of the Downtown Columbia Arts and Culture Commission (DCACC)
Darin is a musician artist and composer with over 25 years of experience in creating a symphonic experience.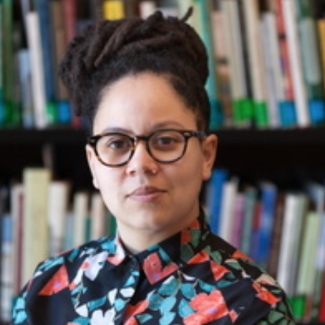 Meg Olni
Assistant Curator at the Institute of Contemporary Art, associated with UPenn.
Meg is a curator and writer whose work attends to the intricacies of race and the production of space.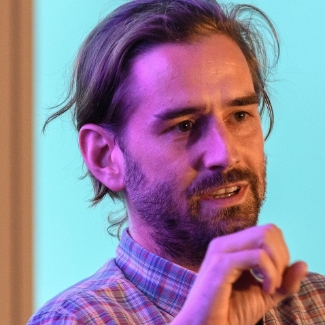 Ken Farmer
Founder of Wild Dogs International and curator for OPUS Merriweather.
Ken has been connected to cultural development in the Merriweather District since its inception.collaborates with multidisciplinary artists to create site-responsive installations and experiences.