What's on
The people, places and events that are shaking things up around here.
Back
2021 Highlights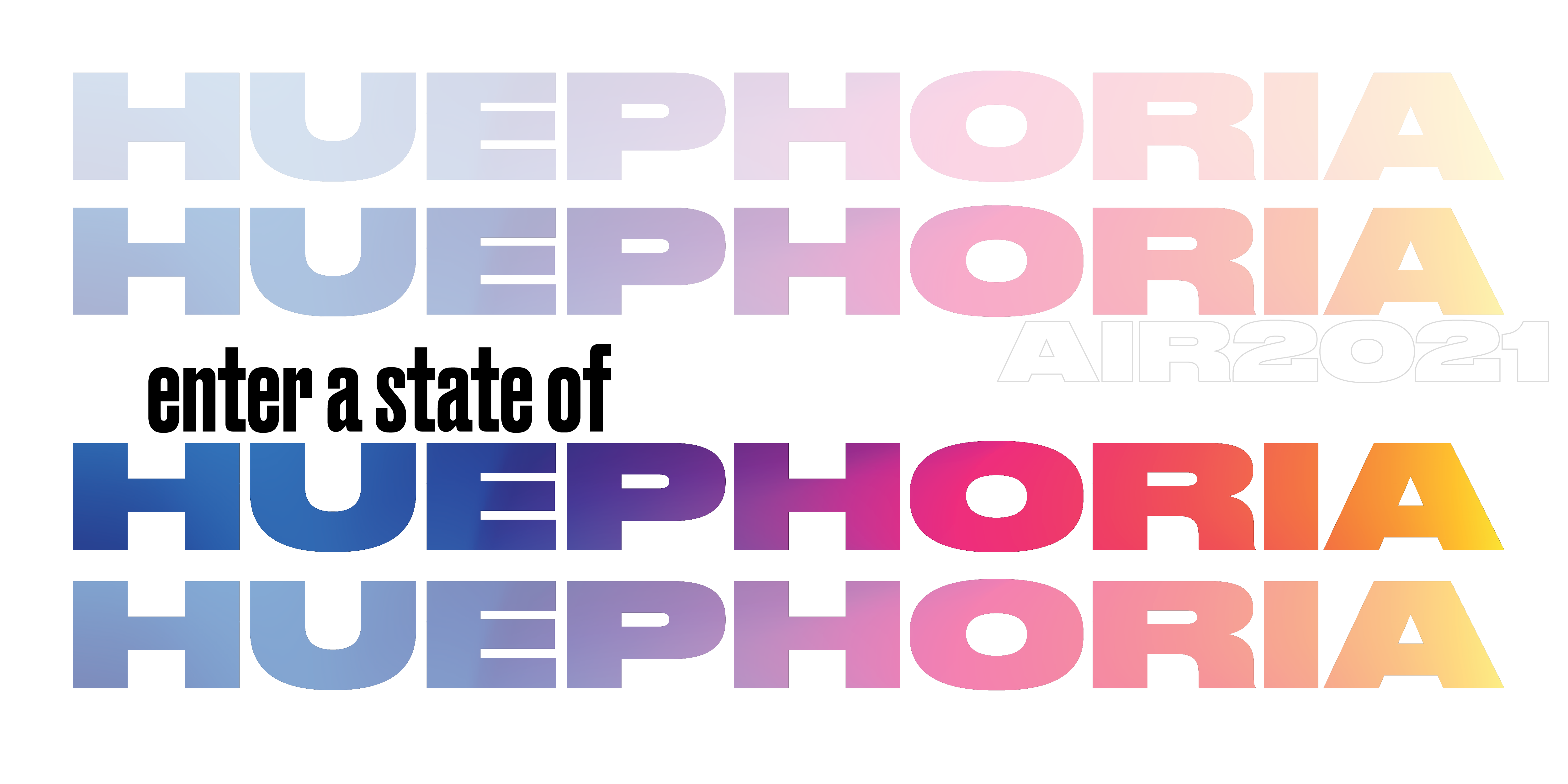 It's time to make things brighter, bolder, and rediscover joy.
Merriweather District, the new cultural collective, is elated to present the 2021 Artist-in-Residence (AIR) program with four new artists and experiences that will amplify connection, defy convention, and take your senses on an incredible ride.
The Merriweather District Artist-in-Residence program, in collaboration with the Howard County Arts Council, brings together artists to work, live and create amongst the Downtown Columbia community. The four artists, selected through an international selection process, represent a diverse range of multimedia disciplines. Artists will host workshops and community events throughout the residency, which culminates with an exciting interactive exhibition.
HUEPHORIA exhibition was curated by Illuminus.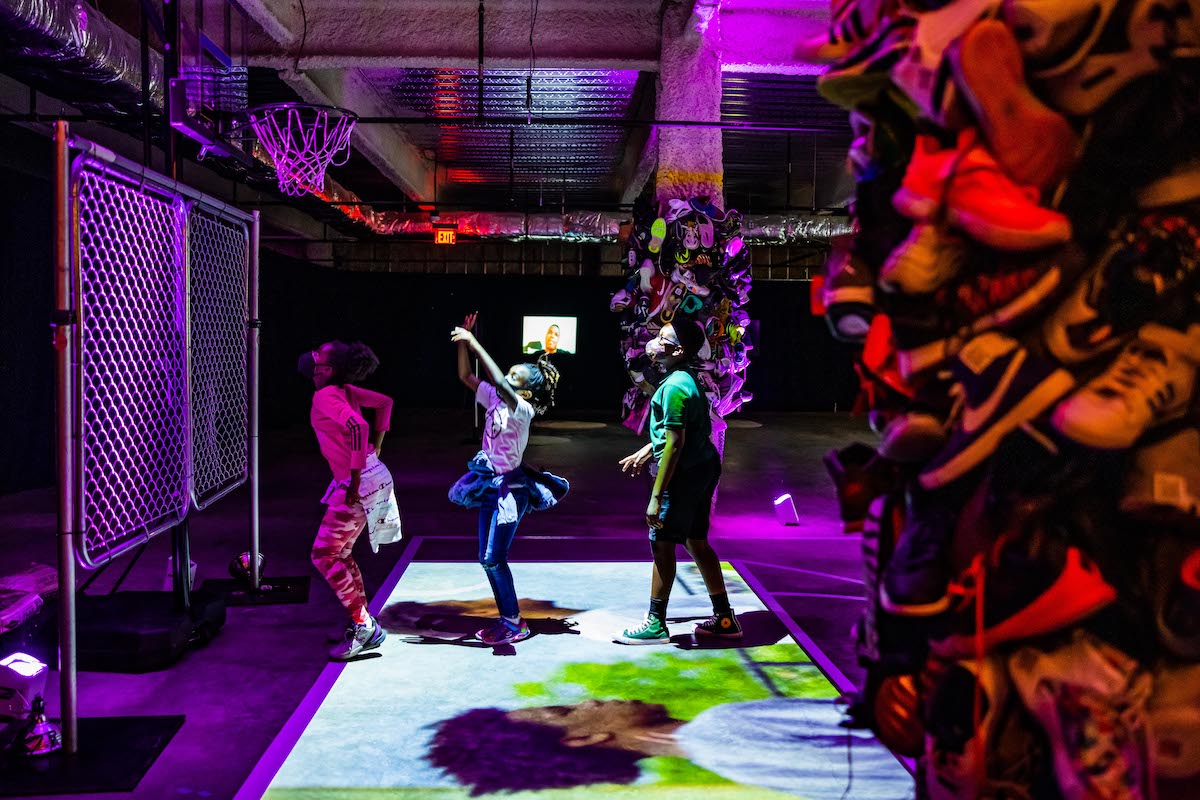 AIR Alumni 2021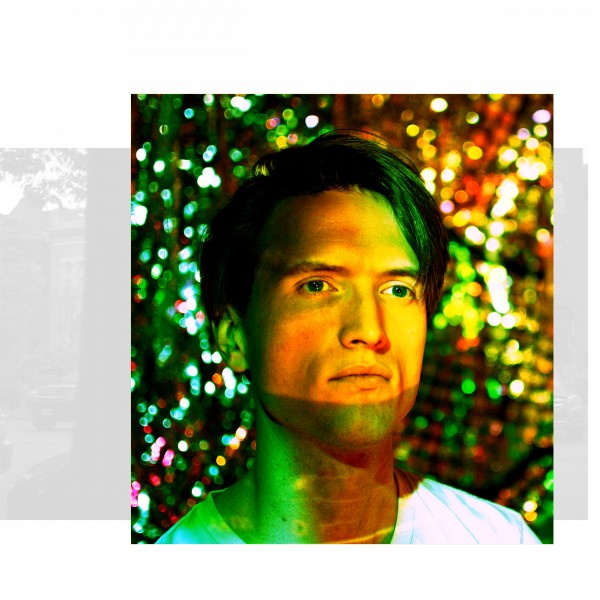 Baltimore, MD
Andrew Burke
Andrew creates music that explores political and social subjects, opening up fraught discourse to a higher level of emotional sensitivity. After working in political communications for four years, he was interested in how to further progress in the structure of our political system and realized that there was an opportunity to allow music to be a catalyst and change agent in nuanced discussion. In this residency, Andrew is bringing to life a composition and curating an immersive sound installation named Vanishing Point. The orchestral piece will be performed with a chamber ensemble on an immersive and engaging stage and performed for a live audience with the intention of creating a moment of connection. The audience will get the chance to not only observe live performers, but to mingle among them and be enveloped in their music for a deeply cathartic and welcoming experience. Andrew is currently pursuing a Master of Music in Composition at the Peabody Conservatory at Johns Hopkins University.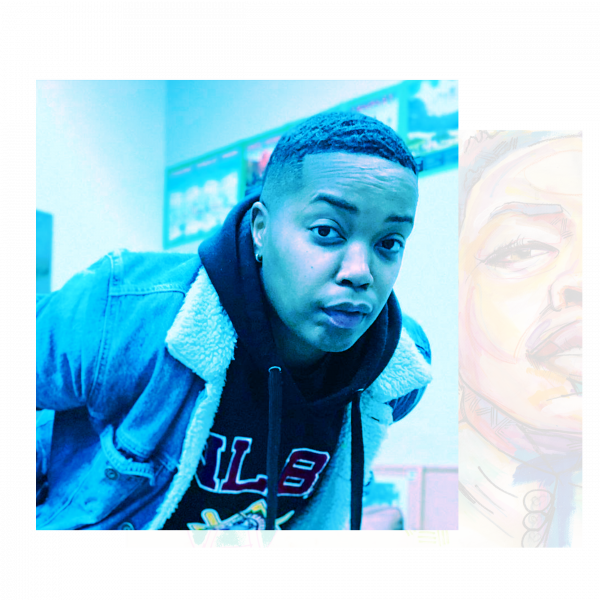 Glen Burnie, MD
Chrystal Seawood
http://www.chrystalseawood.art/
Chrystal Seawood is a primarily self-taught artist from the rural town of Forrest City, Arkansas. At the heart of her work, she explores ideas of equity and infrastructure of gender expression, specifically masculinity. In theory, she seeks to humanize her subjects in the same ways they've been objectified. During the program, Chrystal will be exploring masculinity with the community and building a series of installations that explore the spectrum of masculinity, while also addressing the way that gender identity can continue to be expressed in a more inclusive and safer environment. In 2008, Seawood earned a BA in Digital Art and Design and worked as a graphic designer in corporate America. In 2015, she decided to become a high school English teacher and has since been operating much like an activist with a classroom and a canvas. Starting this year, Chrystal will be pursuing her MFA at Maryland Institute College of Arts (MICA).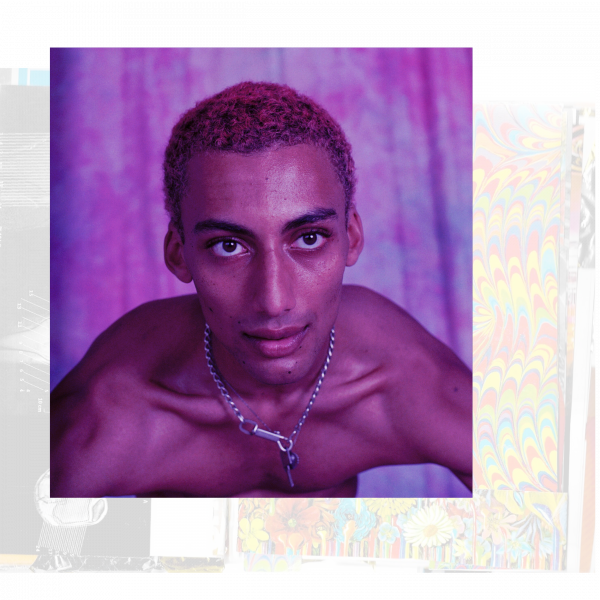 Brooklyn, NY
Morgan Bobrow-Williams
https://morganbobrowwilliams.com/
Morgan is a transdisciplinary artist who expresses themselves by blending traditional mediums, such as dance and movement, film, sound and installation art using improvisation as a tool for discovery and creation. Driven by emotions, philosophical thinking, and sensual experience, Morgan creates work that is intuitive and asks questions. Morgan received a BFA from Marymount Manhattan College in Dance Performance with a concentration in choreography. Recently, Morgan returned from Germany after working as a full-time dance company member at Staatstheater Kassel under the direction of Johannes Wieland. While in residency, Morgan is creating an immersive and experiential environment that invites the viewer to widen their perspective, engage in their agency, and reflect on the interconnectivity of our experience.
Tempe, AZ
Bobby Zokaites
Bobby is a sculptor who engages in imagination through the creation of large-scale, colorful, interactive objects and spaces. His work is intended to stimulate audience interaction and inspire enthusiasm about the idea of 'play.' While investigating themes of adventure and childhood, Bobby fabricates and assembles sculptures in an industrious process. The audience is invited to see, hear, and play with installations which blur the lines between artist, performer, and viewer. The magic really happens when children start to show their parents how to interact with the space. During the residency, Bobby is exploring the long and shared tradition of weaving, and how to experiment with interplay and illumination. He will be weaving 9 miles of paracord with a loom designed and developed by Bobby himself. At the exhibition, the audience will be able to explore a dynamic sculpture garden from his imagination.
2020 Highlights

A PAINTING. A PERFORMANCE. A SOUND. A SCULPTURE. All mediums with the power to strengthen community and stir the soul. In a time when we're seeking togetherness, reflection and release, four new Artists in Residence come to Merriweather District with bold new inspiration and purpose.
Tune into Amy Reid's sound sanctuary and adjust your frequency. Explore the American Black experience through Johannes Barfield's eyes. Pique your curiosity through Ying Zhu's intuitive use of color, material and design. Learn about how Peter Krsko recreates the magic of the woods and constructs walk- through sculptures. Bring your open minds and hearts to the virtual experiences that will enlighten and unite us.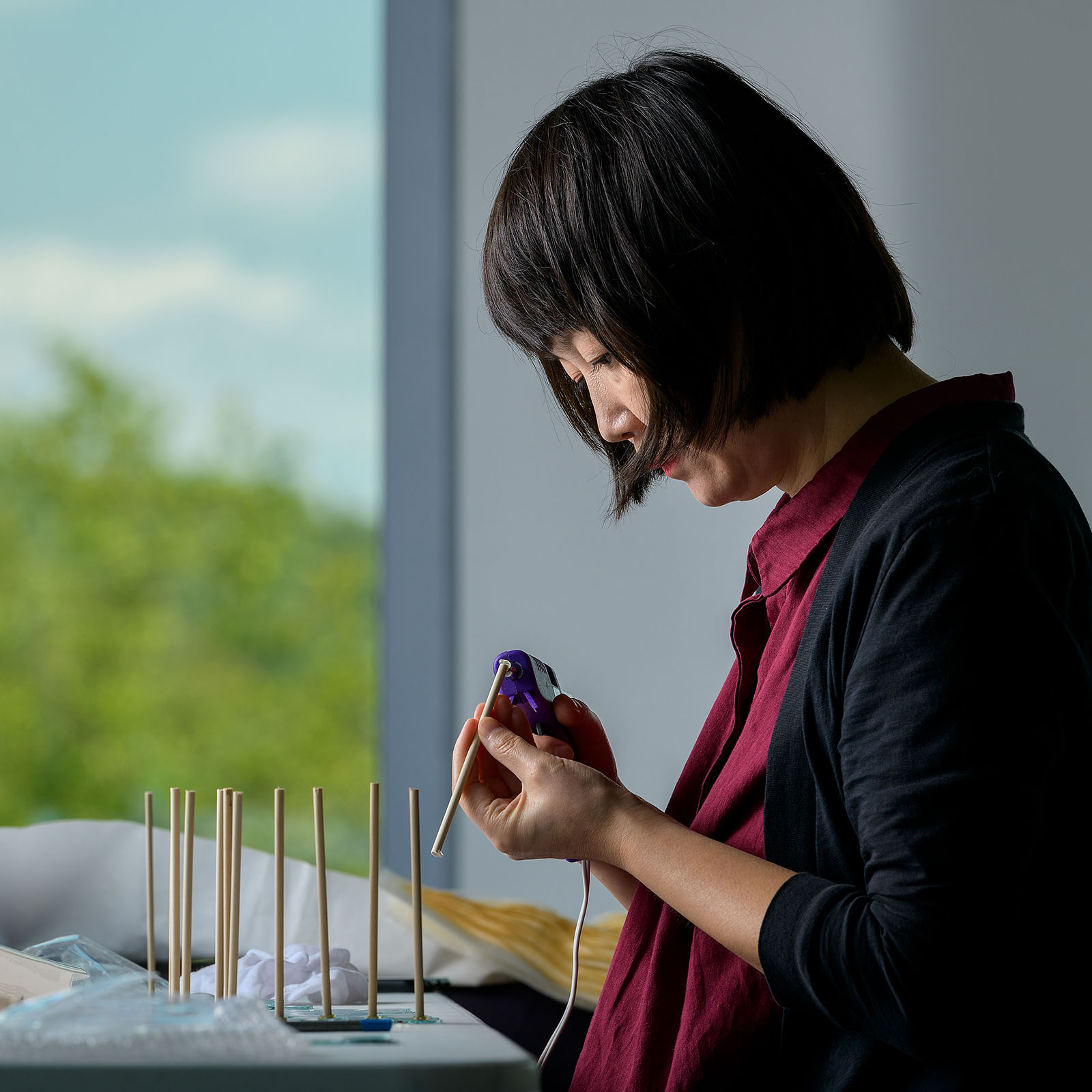 Sunset Serenade Playlist by Amy Reid
CommUNITY Conversations
AIR Alumni 2020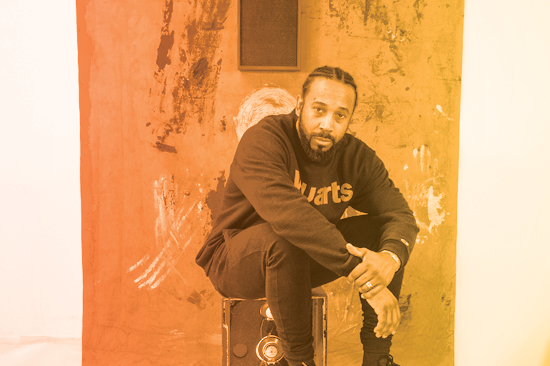 Winston- Salem, NC
Johannes Barfield
Johannes Barfield is a multimedia artist from Winston-Salem, NC who works in photography, video, sculpture, and sound. In his work, Johannes examines his childhood memories, acts of violence provoked by poverty, internet age lynchings by police who receive immunity, the music played at family cookouts, and how systems of control are implemented through the open road and car culture.
Barfield received an MFA from Virginia Commonwealth University in Photography + Film. He is also the recipient of several awards, fellowships, and residencies including the Mint Museum Atrium Health Best in Show Award, The Toby Devan Lewis Fellowship, The Merriweather District AIR residency, The Fine Arts Work Center Fellowship, The Lighthouse Works Fellowship, the ACRE Residency, and the MASS MoCA Residency.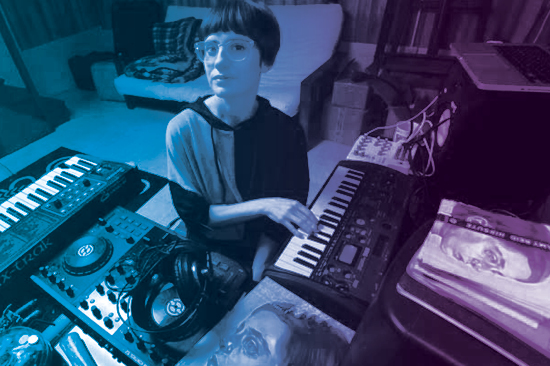 Baltimore, MD
Amy Reid
Amy Reid is a Baltimore-based electronic musician, sound, visual artist and curator striving to transform spaces sonically, socially and visually. Her work often explores the constant intersection of the natural and man-made world, expressing both their fight for power and harmonious balance through the use of field recordings, vocals, and electronic instruments.
Reid received a BFA in painting and a MAT from Maryland Institute College of Art. She has performed at The Carnegie Museum, Baltimore Symphony Orchestra, Walters Art Museum, The Modell Lyric Opera House and has received residencies and fellowships including the SPACE Gallery Residency, The Merriweather District Air Residency, and The Smithsonian Katzenberger Fellowship.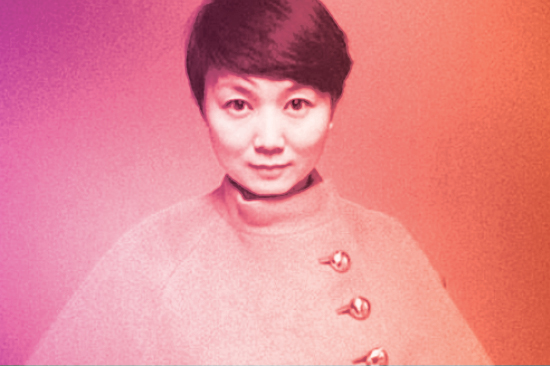 Washington, DC
Ying Zhu
Ying Zhu was born in the Midwest region of China. As a young adult she chased a big city dream to Beijing—but it somehow led her to Omaha, Nebraska, and currently to Washington, DC. Zhu's work has always been tied to the self in the context of the world around us. In her site-specific installations, she methodically draws out the relationships between action and consequence. Through intuitive manipulations, material becomes the threshold of her work with its color, texture and inherent functions.
Zhu received a M.F.A. from University of Nebraska-Lincoln and was a former artist-in-residence at the Bemis Center for Contemporary Art, Vermont Studio Center, and at Headland Center for the Arts. She is the recipient of the NAC Distinguished Artist Grant and her work has been exhibited in solo and group exhibitions all over the world.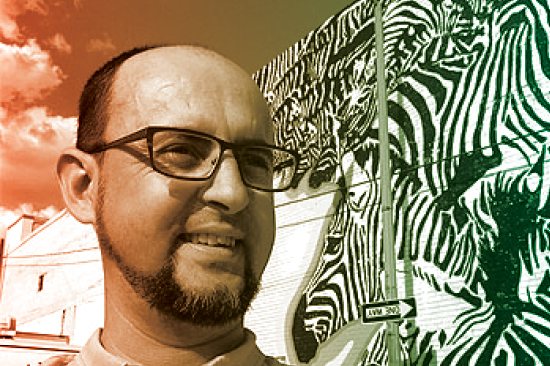 Wonewoc, WI
Peter Krsko
Peter Krsko hails from Wisconsin and is a multi-disciplinary artist and biophysicist utilizing community art, participatory murals and sculptural environments for connecting the audiences with their environment as well as cultural heritage and social sphere.
His art career emerged from the post-doctoral fellowship at the National Institutes of Health, where his interests expanded into larger sculptural projects, medically-relevant communities, bioinspired art, colors and vision and the combination of science and art in order to develop unique lesson plans for young students, especially those in marginalized communities. Krsko's art projects are designed to encourage the participants to reflect on self and their community by relating the social and cultural issues to natural forms, movements and complexities. This unique approach was awarded by University of Wisconsin – Madison by a semester-long residency in Spring 2017.
2019 Highlights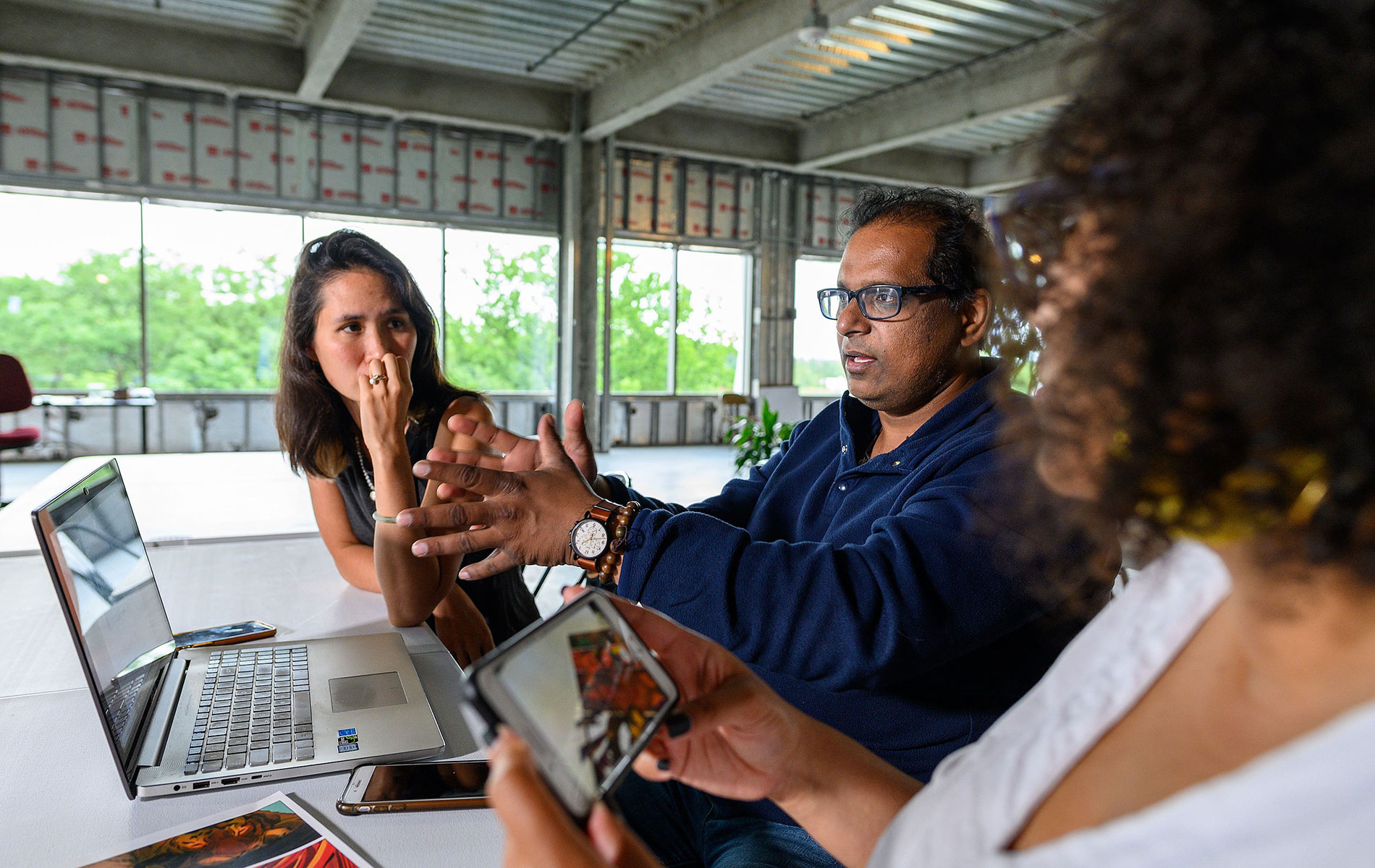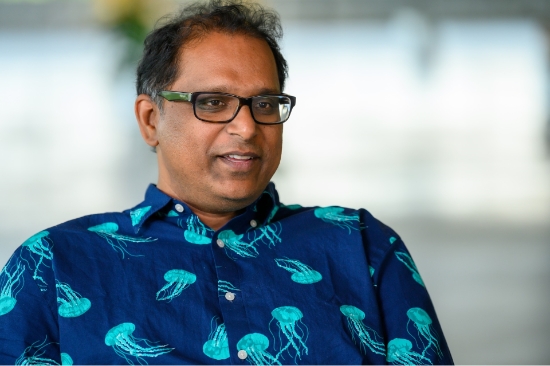 New York, NY
Ram Devineni
Illustrator
@priyashakti
https://www.rattapallax.com/
Ram Devineni is the creator of the popular augmented reality comic book series Priya's Shakti, which features India's first female superhero. Named as a "Gender Equality Champion" by UN Women, Ram sheds lights on global issues that affects women through his comic book series. The creation of Priya Shakti is a collaborative process. Ram works with a variety of resources to assist him with the writing and illustrating. Then Ram creates the augmented reality experience for all to enjoy. While in residency, Devineni announced that the third chapter, Priya and the Lost Girls, will be released during the UN's 16 Days of Activism against Gender-Based Violence in December 2019.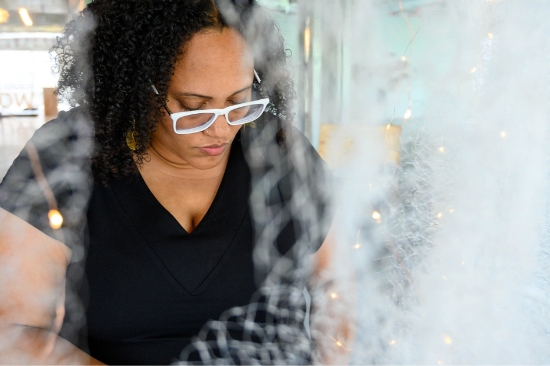 Columbia, MD
Sarah Stefana Smith
Sculptor
@sarahstefanasmith
http://www.sarahstefanasmith.com/
As a post-doctoral fellow at American University, Sarah's research and artist practice focuses on the notion of repair, disrepair, and individual differences that all create a specific identity and narrative for society at large. During her residency, Sarah developed works in her series A|Mends, which explores embodiment and abstractionism as a means to respond to difference (racial, sexual orientation, class & ability) and ecological change. As a native to Columbia, MD, Sarah spent time and energy converging her macro-level focus on identity and differences, with her personal identity of being back in her home town.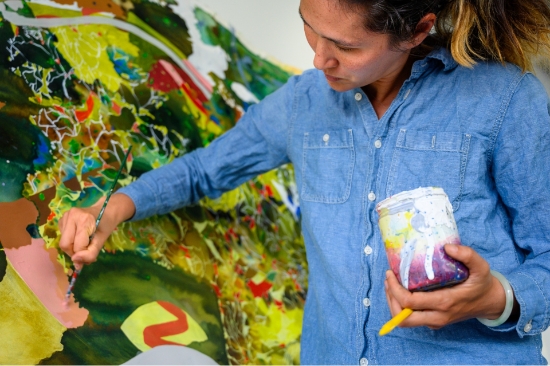 Washington, DC
Katherine Tzu-Lan Mann
Painter
@ktzulan
https://www.katherinemann.net/
Katherine Tzu-Lan Mann is a Washington D.C. based mural and installation artist that incorporates her previous training as a traditional Chinese landscapist and personal motifs to create abstract landscape. Her work confronts the challenge: the resuscitation of landscape painting in a world where "landscape" is represented and defined through an ever-widening field of digital, graphic, and visual forms. Each piece combines a lexicon drawn from a personal mythology informed by her identity as a biracial, first generation American woman. During the residency, Katherine created a site-specific window and wall treatments that was inspired by the landscape in the Merriweather District and her experience while in residence.
2018 Highlights
AIR Alumni 2018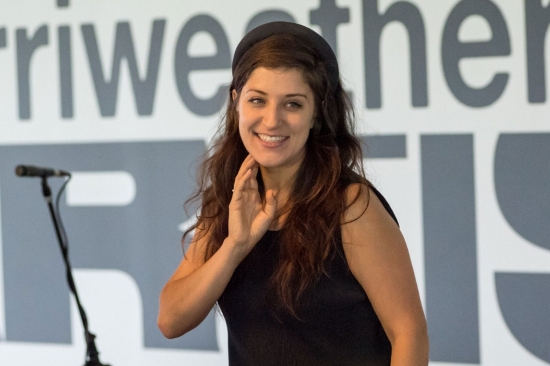 New York, NY
Sophia Brous
Textile Artist
Sophia Brous is a cross-disciplinary artist and performance-maker based in New York and Melbourne, Australia. A musician, composer, vocalist, and musical director, alongside a curator and festival director, Brous creates new commissioned performance works collaborating with artists, companies, festivals and concert houses internationally. During her residency, Brous developed a site-specific commission for OPUS that explores spinning inertia and timeless recollection in collaboration with the Annapolis Chorale led by Music Director J. Ernest Green.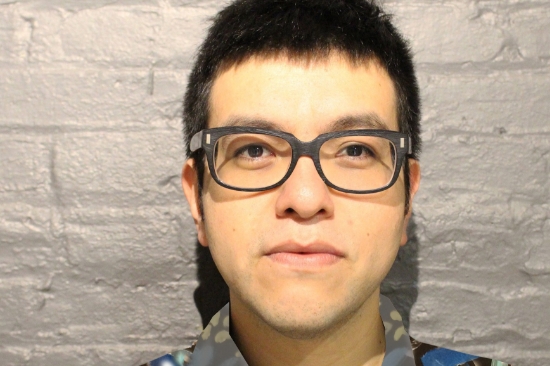 Baltimore, MD
Hoesy Corona
Multimedia Artist
Hoesy Corona has shown compelling works and inventive sculptures fitted to the human body extensively at various institutional, private, public and underground venues including among others The Hirshhorn Museum and Sculpture Garden; The Baltimore Museum of Art; The Walters Art Museum; The Brooklyn International Performance Art Festival. While in residency, Corona continued to develop his on-going series of climate ponchos, a wearable sculpture component, for his multi-media site-specific installation project "Climate Immigrants" that considers the impending plight of climate-induced migration worldwide and its effects on people of color.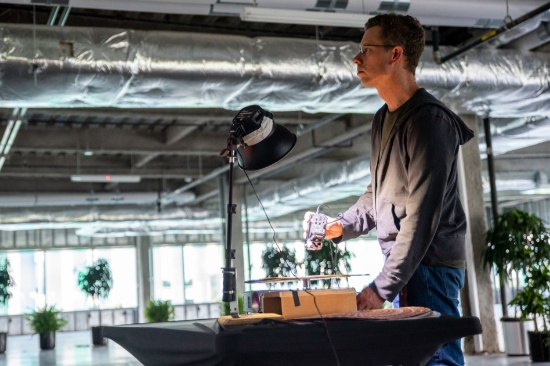 Baltimore, MD
Eric Dyer
Digital Artist
Eric Dyer is an artist and educator who brings animation into the physical world. As an animator, music video director, and experimental filmmaker, he began exploring the zoetrope, an early animation apparatus, popular in the 19thcentury. The device consists of a slitted drum whose interior is lined with a sequence of images. By replacing the drum with the fast-shutter digital video camera, Dyer invented the process of making films from spinning sequential sculptures. While in residency, Dyer developed Flora, a motion-portrait of Eadweard Muybridge's wife that premiered at the Atlas Obscura event Into the Veil, in Chicago, IL.