What's on
The people, places and events that are shaking things up around here.
Back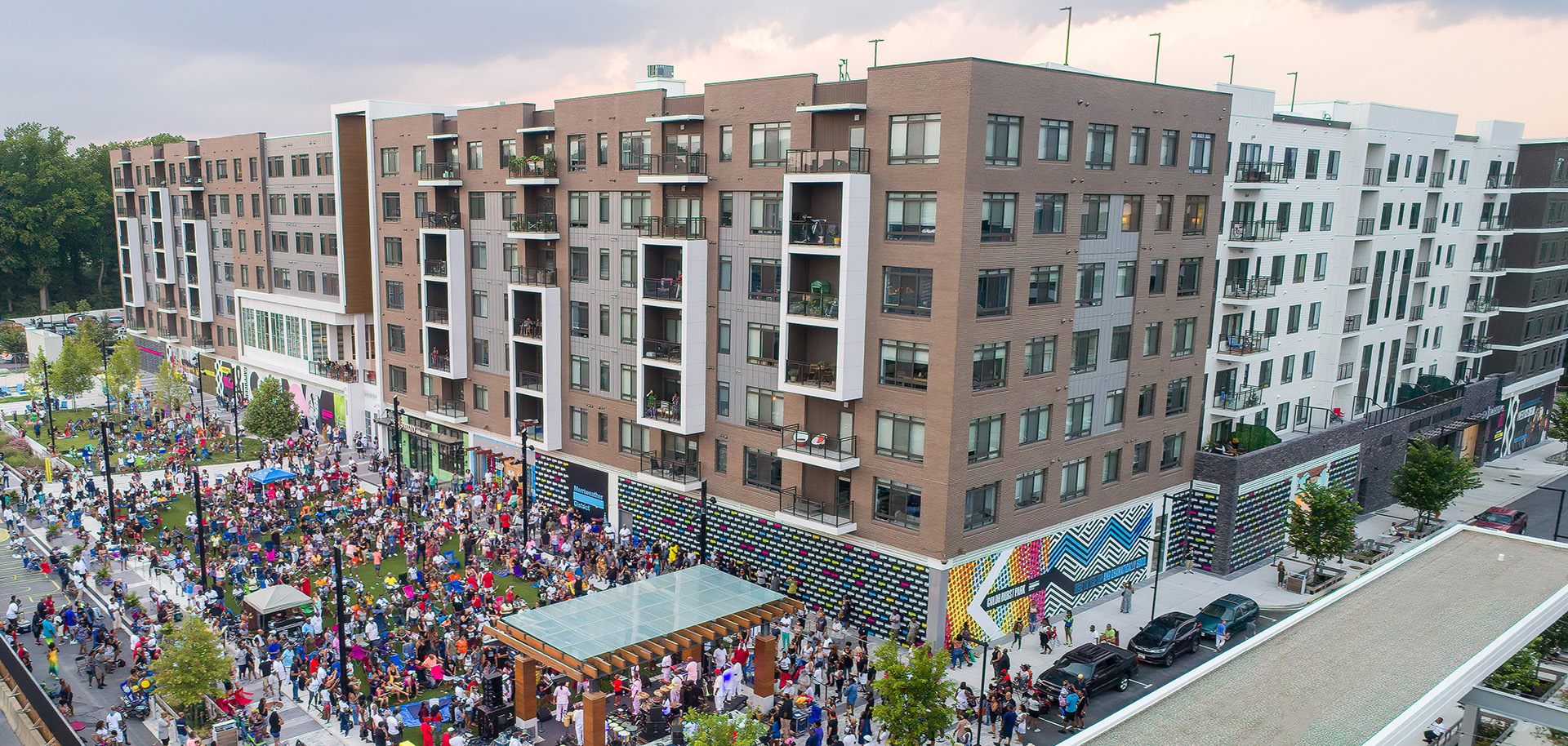 There's something for everyone at Merriweather District. Join us all summer long for the 2023 Summer Series! Your favorite fitness classes, free concerts, and Good Kid-izen events are back all season long. Bookend your visit with coffee or dinner at one of our newest restaurants, and don't forget to make a special trip to the splash pad with the kids.
Get the full Summer Series schedule below.
FIT SERIES: FREE FITNESS CLASSES
Our FIT series is back with more heart-pumping intensity with classes by F45 and Mayweather Boxing. Balance it all out with some yoga presented by YogaSix. All classes are free and fill quickly. RSVP at the links below to secure your spot!
DATES: Tuesdays, June 6 – August 22
TIME: 6:30pm-7:30pm
RSVP REQUIRED:
AMPED IN THE PARK: FREE CONCERTS IN EVERY GENRE
GOOD KID-IZEN: FREE KIDS' EVENTS
Summer is the perfect time for fun and learning where diversity, inclusion and culture are wrapped in immersive games, art, crafts, dancing and more. Jumpstart your morning with a stop at Busboys and Poets and later, treat the family to dessert at The Charmery. Don't forget to pack beach towels and let the kids hit up the splash pad!
DATES: Every other Saturday, June 10 – August 19
TIME: 10am-noon
RSVP REQUIRED
JUNE 10: Show Your Pride! Kick off the summer pool party season by celebrating Pride! Enjoy water activities, rainbow-themed crafts, and creative programming and activations while enjoying the sunshine.
JUNE 24: All Around the World at the Merriweather District. Join us in exploring new cultures right in your backyard! Get your "passports" stamped and spend the morning exploring different cultures, food and fun with restaurants found directly in and around the Merriweather District. Try bites from participating retailers, play games popular in countries and make new friends!
JULY 8: Get Out and Play at Camp Color Burst! Spend the morning at Camp Color Burst! Crafts, games and camp-style activations will be available all morning long! Join us for sing-a-long tunes, crafts and camp games like sack races and water balloon tosses! The winners of the games will receive camp-style prizes!
JULY 22: All Creatures Great and Small Celebration at Color Burst Park! We're celebrating our four-legged furry friends! Color Burst Park is partnering with a local animal rescue center where kids and adults can learn more about adoption and even apply to adopt a pet of their own! Educational workshops will be hosted for kids focusing on the relationship between animals and the earth, and we'll read a book about animals from the Howard County Library System! A DJ will be here to keep the party going all morning long, along with kid-friendly crafts and "watering holes" to cool off in.
AUGUST 5: A Music-Filled Morning! Dance, play and sing! It's a musical morning at Color Burst Park where kids can participate in 2 different dance classes, join in on a live musical performance, and enjoy musical-themed crafts while a DJ plays dance-party tunes all morning!
AUGUST 19: The Future of Learning! Are you curious about science, technology, engineering, and math? This learning event will feature local STEM organizations for a smarty pants morning at The College of Color Burst Park. Children can participate in and explore science experiments, enjoy STEM-themed crafts, hear from the HCLS about STEM learning, and dance the morning away to a DJ!